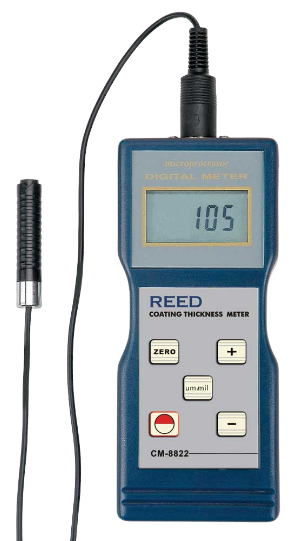 CM-8822 Coating Thickness Gauge
This coating thickness gauge includes ferrous and non-ferrous probes and features a zero button for quick adjustment in the field. The CM-8822 has an easy-to-read LCD display and basic accuracy of 3%.
Product features and capabilities
• Measures the thickness of non-magnetic coatings on magnetic or non-magnetic metal substrates

• User selectable µm/mils

• Probe allows for readings in tight spaces

• Easy-to-read LCD display

• Automatic probe recognition

Industries and applications for the CM-8822
Additional product specifications
0 to 40mils (0 to 1000µm)

<100µm: ±2µm
>100µm: ±3% of rdg.

0.1µm (0 to 99.9µm)
1µm (<100µm)
What's included with the CM-8822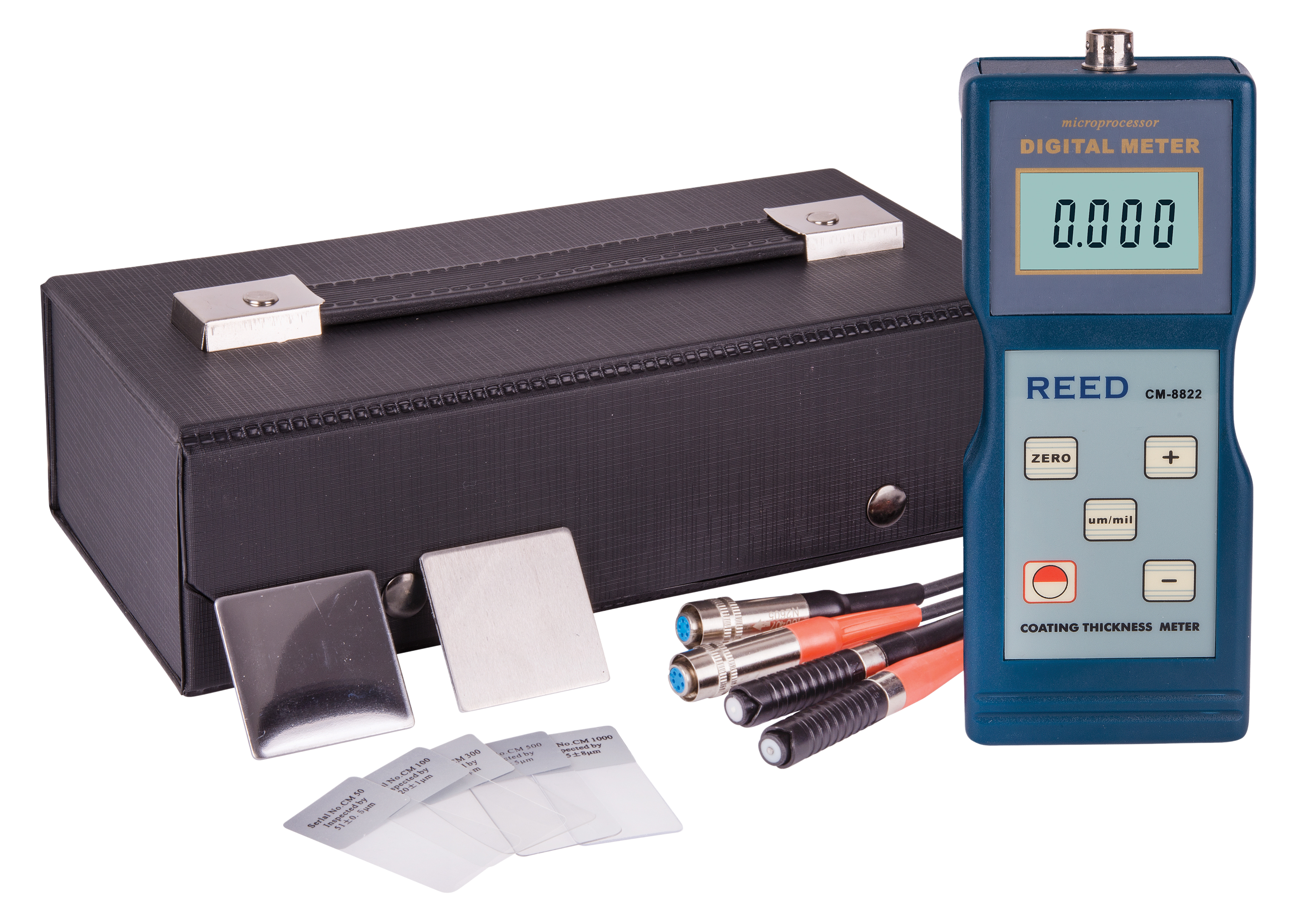 • Coating Thickness Gauge
• Ferrous Probe
• Non-Ferrous Probe
• Calibration Standards
• Battery
• Hard Carrying Case

See what people are saying
"Works great. I now have 2 of these and no issues from the production floor."
- Danielle Workman, Customer
Improve your quality control and reduce costs with the CM-8822.
Our nondestructive coating thickness gauge is ideal for precision measurement and quality control in various industries and applications. Whether you are measuring paint, plastics, or metallics such as zinc, chrome or nickel plating, the CM-8822 reliably measures coating thickness for every need.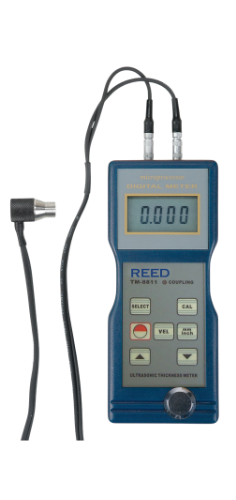 REED TM-8811 Coating Thickness Gauge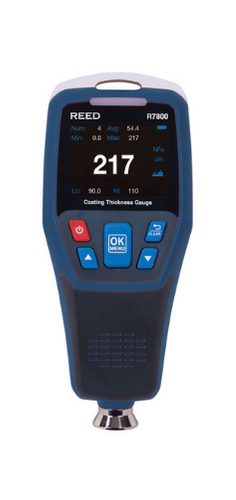 REED R7800 Coating Thickness Gauge