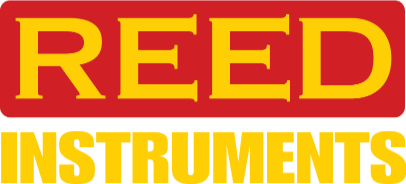 Since 2004, REED Instruments has been providing quality portable precision test and measurement instruments. We offer over 180 instruments that are used every day by industrial maintenance teams, quality control departments, HVAC/R contractors, electricians and health & safety professionals among others. All REED Instruments are backed by a one year manufacturer's warranty and are supported by our 5 strategically located repair/calibration laboratories.

Test and measure with confidence

Quality test & measurement products at an economical price

During the warranty period, REED Instruments will repair or replace products that prove to be defective because of improper material or workmanship, under normal use and maintenance.

All of our calibrations are traceable to a national standard and come complete with a manufacturers' certificate. We ensure detailed documentation including model and serial #, ambient conditions, date calibrated and calibration due date, out-of-tolerance report, and other uncertainties.