Posted by Ritesh Patel on on 29th Nov 2021
What is Microfluidics and Lab-on-a chip technology?
As many researchers already know, Microfluidics is a fast growing multi-disciplinary field involving the precise control and manipulation of fluids in narrow channels on devices in the fields of analytical chemistry, molecular biology, genomics, and proteomics. It also has emerging clinical applications for personalized point-of-care medicine.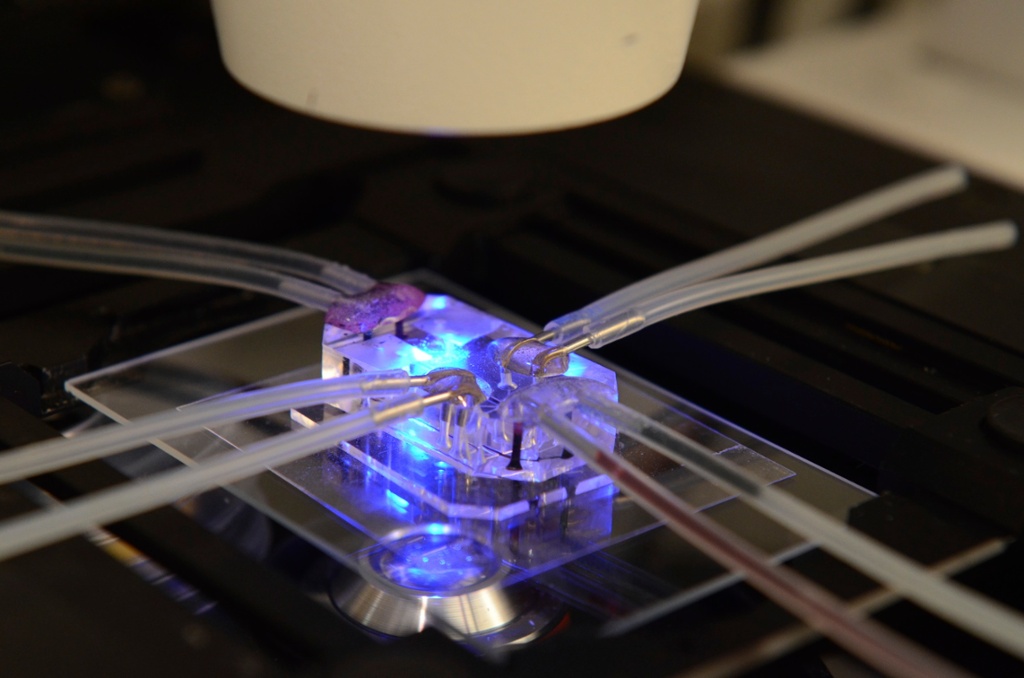 Most research labs looking at leveraging microfluidic technology, design and fabricate a microfluidic "chip", or lab-on-a-chip, which is a set of micro-channels etched or molded into material such as glass, silicon, thermoplastics, or polymers such as PDMS (PolyDimethylSiloxane). The micro-channels forming the microfluidic chip are connected together in order to achieve the desired features (i.e. mix, pump, sort, control bio-chemical environment). Successfully creating such a chip and setting up the environment requires several tools and materials such as:
Glass plates, photomasks, photoresists, and PDMS for fabrication using soft lithography (the most popular fabrication method)
Adhesives or surface treatment tools to bond polymer and glass surfaces
Pressure and flow controllers
Additional tubing and pins.
---
How does Corona treatment help in Microfluidic chip development?
Regardless of the chip fabrication method (e.g. soft lithography), sealing of open microchannels is needed to create the final closed fluidic micropaths and is thus a critical step in the fabrication process. This requires bonding of a capping layer to the microchannel substrate. Several indirect and direct bonding techniques exist such as liquid adhesive with UV-curing, thermal fusion, solvent bonding, localized welding, and surface modification/treatment (e.g. UV/ozone, Corona Treatment/ Gas Plasma).
Increasingly, however, corona and plasma treatments combined with thermal or other bonding methods are more widely used across a range of materials as the process has been found to be very effective in creating high bond strength, while reducing processing temperatures and minimizing risk of channel deformation.
Another application for corona/plasma treatment, especially when PDMS is the material chosen to make the chip, is to clean (oxidize) the surface to make it hydrophilic for filling and to individually treat microchannels. This requires a device that is flexible enough to deliver both targeted (a single point) and a broader surface treatments such as Electro-Technic Products' BD-20AC Lab Corona Treater.
Watch the below video which demonstrates how the BD-20AC Lab Corona Treater can be used in a bonding application to create a microfluidic chip:
---
Conclusion:
Microfluidics is revolutionizing how laboratory sciences are practiced and has the potential to have broad clinical applications in point-of-care personalized medicine. The enabling technology is the microfluidic chip, and efficiently fabricating such a chip today requires several tools and materials including a corona/plasma treater for surface treatment. Electro-Technic Products' BD-20AC Lab Corona Treater is a versatile, low-cost tool that enables robust PDMS-PDMS or PDMS-Glass bonding for microfluidic chip fabrication and also helps with surface cleaning (oxidation) and microchannel treatment needs.
---
Sources:
https://en.wikipedia.org/wiki/Microfluidics
https://en.wikipedia.org/wiki/Lab-on-a-chip
http://www.ncbi.nlm.nih.gov/pmc/articles/PMC2847407/
http://mml.umd.edu/mml/papers/tsao_devoe_Microflui...
http://www.ncbi.nlm.nih.gov/pmc/articles/PMC3365353/
---
Topics: Corona Treatment, Microfluidics
---